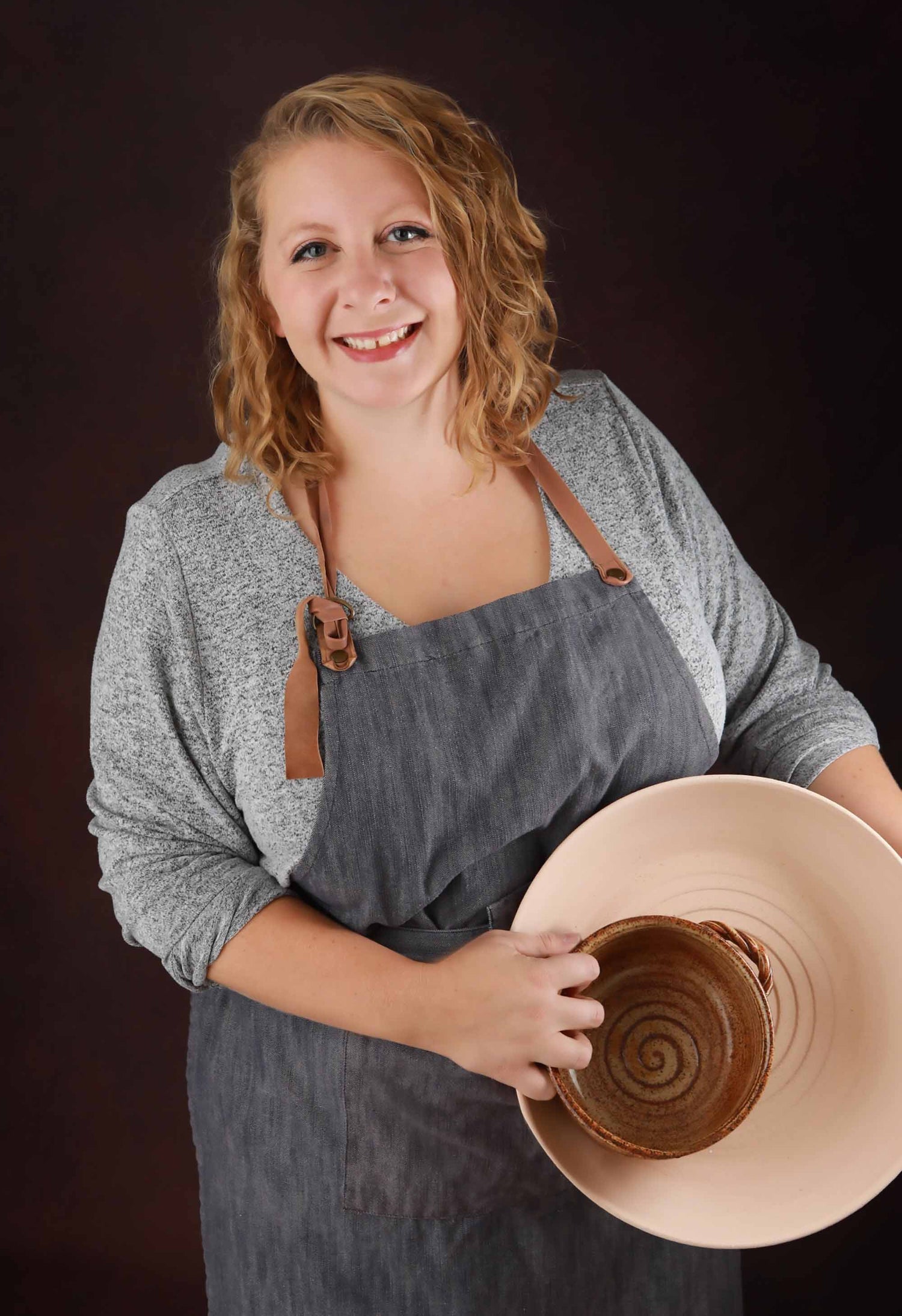 The Pantless Potter Story
Hi, my name is Shelby Vanbuskirk. I am the owner and maker, Pantless Potter. I began creating functional pottery in the summer of 2019 during a college level ceramics class in Kansas City. I took this class while teaching elementary art in Raytown to expand my elementary art degree to K-12. I quickly fell in love with clay and the wheel and snowballed into making and selling quickly. When starting out, I worked in the corner of the garage in my home and carried the kiln I'd purchased off Facebook Marketplace outside to fire nearly daily. Being the middle of summer in Missouri when all this started, it was hot and humid. Daily my husband would come home and see me working at the wheel and ask, "Are you even wearing pants?" to which I would laugh.

Thus, the Pantless Potter was born.

My work is designed to be for the home, functional, unique, and personal. Each piece is handcrafted from my home studio, my work is both hand built and wheel thrown. Handbuilt items are Gnomes, which have grown into what I am mainly known for. My Stoneware collection is made from high quality stoneware, all of which is food, dishwasher, and microwave safe. I fire my work in an electric kiln to cone 5 and 6. While I use a variety of glazing techniques to achieve my finished look, most every piece is brushed by hand.

I hope you enjoy my work for many years to come and return soon!